Wintop Santoker coffee roaster was honored to be selected as the machine for the preliminary and  final of the 2021-2022 World Roasting Competition in China, which is the first time that the Chinese roaster has been designated as the machine for the whole process of a world-class coffee roasting competition.
WINTOP SANTOKER
Chinese products are booming in the year of 2021. As the leader of Chinese roasters, Wintop Santoker will fulfill its mission in this year to win glory for Chinese products and let the world see "Created in China" in the coffee roaster market full of foreign brands. In fact, before this, we have won high praise in the world roasting competition. In 2018 and 2020, Wintop Santoker was the designated roaster for the qualifiers of the World Roasting Competition in China.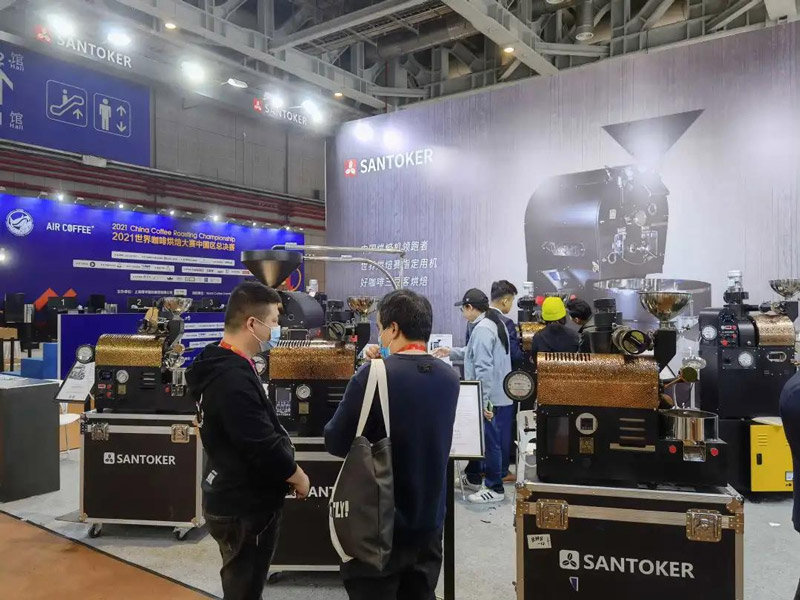 WS-6 Master and WS-500 Master are two famous machines of Wintop family, which will be used in the 2021-2022 World Roasting Competition in China. Both of them are electric heating machines. Next, we will introduce these two "Masters".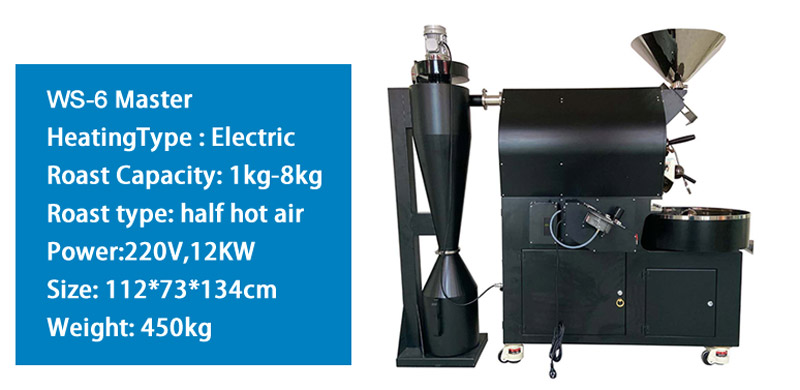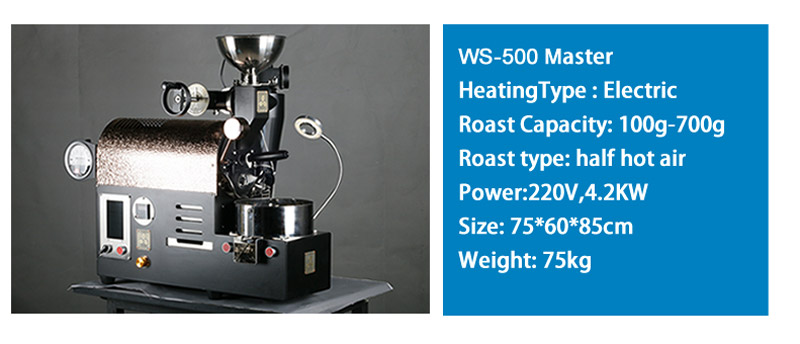 Roaster Features
As the leading brand of coffee roasters in China, we have always explored the taste of coffee and created infinite possibilities for its partners with independent thinking and advanced technology.
Master roasting system: Gang of Roaster app for both IOS and Android system, CNC precision control system, intelligent algorithm to copy the roasting curve, Master system will bring you a new roasting experience in the era of AI.
F1 racing roaster: We have developed a roasting system comparable to F1 racing car through years of accumulated experience in racing and development. High hot air ratio, high stability, inner pan, exhaust, heat source, furnace body heat preservation and other unique design help roasters to stimulate the strong flavor of each shell of beans. Drive this performance monster to create endless possibilities for you to explore your way in coffee.
Stable and reliable product design: Compare to other devices, the roaster work more complex when operate at extremely high temperatures. After years of accumulation and iteration, We  have created a highly reliable product design. Combustion, exhaust and transmission systems have been continuously improved and have exclusive design to ensure that each roaster can provide the longest companionship for the friends of ours.
Brand Story
In the summer of 2012, we searched all over the market but failed to find a desired roaster. In order to get a cup of good coffee, we made a coffee roaster by ourselves. With the love for coffee and the persistence of pursuing perfection, engineers engaged in the national nuclear power and aerospace industry resolutely started the research and development of specialty coffee.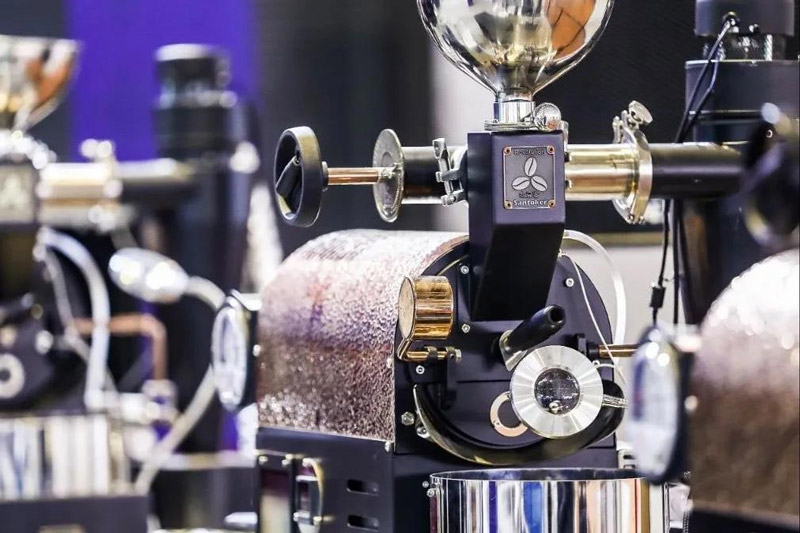 Now, Our roasters have spread all over the world, no matter in London, Paris, New York, Sydney, or even in every city in China that loves coffee, bringing people beautiful and mellow coffee. With time goes by, our roasters have praised by industry giants such as Taguchi mamoru for its excellent quality, and has become the designated roaster for many coffee competitions.
In the future, we will continue to explore with friends , and create unlimited possibilities with leading technology!

The World Coffee Roasting Contest (WCRC) is a professional Coffee competition initiated by World Coffee Events (WCE), the pioneer of World Coffee and activities, based on the promotion of boutique Coffee. It was first held in Nice, France in 2013. In 2015, WCRC was introduced to China for the first time, and the event was held in Guangzhou International Hotel Supplies Expo 2015.
This competition is divided into three sections: the rating of green coffee beans, the setting of the optimal roasting curve for the specified coffee beans, and the cupping of the quality of roasted coffee beans, which is a comprehensive assessment of the professional quality and ability of roasters.
Finally, we wish the 2021-2022 World Coffee Roasting Competition a smooth run and look forward to the brilliant performance of Chinese roasters in the competition!